PENDLETON — Learn about short-term job training and scholarships that can fund it at Tri-County Technical College's career expo set for Jan. 8.
The expo will be held at the Industrial & Business Development Center on the Pendleton Campus from 9 a.m. until 1 p.m.
"We now have funding available for scholarships for QUICKJOBS courses and we invite the public to attend this career expo. The scholarships are for short-term training that is linked to jobs in our community so if you know someone who is unemployed or underemployed, encourage them to attend," said Teresa Young, operations manager for the College's Corporate and Community Education Division.
Attendees will interview with companies, learn about the QuickJobs career training programs and how the training can impact their lives. They also can apply for the scholarships.
For more information, call 864-646-1700 or visit www.tctc.edu/LEARN.
---
8:48 pm |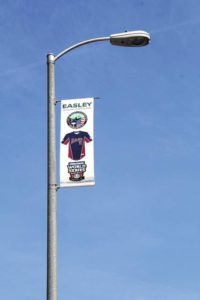 12:05 pm |
12:05 pm |
comments powered by

Disqus