COLUMBIA — The push to overhaul legislation in South Carolina concerning the rights of foster parents and the quality of life for foster children took a major step forward when Gov. Nikki Haley signed H. 4510 into law and H. 4546 passed both bodies of the Legislature.
The effort has been spearheaded by Speak Up: SC Voices for Foster Care Reform, which has roots within Pickens County and other nearby communities.
H. 4510 is at times referred to as "Max 5," because it would give qualified families a maximum of five foster children. The effect of the legislation could be a reduction in group home placements of which statistically South Carolina is a leader nationally on yearly basis.
Dan Bracken, director of policy for Speak Up and a Pickens County resident, was elated when Haley signed H. 4510. H. 4546 expected to be signed into law in the near future.
Bracken spoke of the immediate impact the enacting of "Max 5" has had.
"H. 4510 (Max 5) was signed into law this past week by the governor. We've received a number of calls from families who have anxiously tracked this bill. As soon as it passed, they called DSS to begin the paperwork to be approved," Bracken said. "With a current shortage of foster homes, this provides another resource to fill the gap."
H. 4546 deals with "normalcy" in a foster child's life and also take some of the onus of everyday decisions off the desks of caseworkers, placing the responsibility for those decisions in the hands of the foster parent.
Now there won't have to be permission granted by DSS in South Carolina for a child to participate in standard activities such as vacations and summer camps with the foster parent making the decision under a "reasonable and prudent parent standard."
"H. 4546 passed both legislative bodies and will become law as early as next week," Bracken said. "This bill is the single most important reform to pass in South Carolina in years. It's a common sense solution that shrinks government and improves the lives of children in foster care."
The mere presence of the bills in the state Legislature is having a positive effect on the foster care community statewide, according to Bracken.
"We're seeing and hearing an improvement in morale in the foster care community. With a passage of our bills, we've had seasoned veterans in Columbia ask, 'How did your group get so much done so soon?'" Bracken said. "We could talk about the 'what' … but it is the 'why' that matters. Our advocates come home, go to work, and volunteer time with foster children. Every day we see the pain, brokenness, and need for a healthier system. That constant awareness creates dedicated passion."
Reach D. C. moody at 864-855-0355.
---
8:48 pm |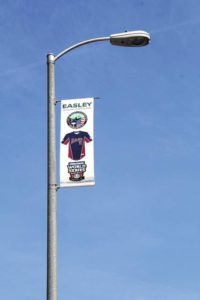 12:05 pm |
12:05 pm |
comments powered by

Disqus