COLUMBIA – The South Carolina Department of Public Safety is reminding motorists to "Move Over" during the holidays for law enforcement, emergency and highway workers. The "Emergency Scenes" law requires motorists to reduce their speed and safely change lanes, away from emergency vehicles.
South Carolina law Section 56-5-1538 defines an emergency scene as "a location designated by the potential need to provide emergency medical care."
It is identified by emergency vehicles with flashing lights, rescue equipment, or emergency personnel on scene. South Carolina's "Move Over" law also provides protection for highway workers and other "authorized emergency vehicles including ambulance, police, fire, rescue, recovery, or towing vehicle authorized by this State, county, or municipality to respond to a traffic incident."
Section 56-5-1536 also requires motorists to "move over" into an adjacent lane whenever possible when passing temporary work zones. A temporary work zone is defined as "an area on a roadway identified by orange work zone signs or equipment with flashing lights and the presence of workers on the scene."
"We want to keep emergency personnel safe this holiday season as they work to keep the public safe," said SCDPS Director Leroy Smith. "Stay alert, and when you see flashing lights ahead, make preparations to safely move over, allowing first responders room to work."
Drivers approaching a temporary work zone or an emergency scene are required by law to:
• Keep their vehicle under control;
• Proceed with due caution;
• Significantly reduce vehicle speed;
• Change lanes if at all possible to allow room for responders to work safely;
• Maintain safe speed for road conditions if changing lanes is impossible or unsafe.
Endangering temporary work zone or emergency personnel is considered a misdemeanor punishable by a fine of not less than $300 nor more than $500.
---
8:48 pm |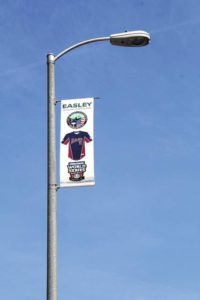 12:05 pm |
12:05 pm |
comments powered by

Disqus