Revivals/Meetings
• Oolenoy Baptist Church, 201 Miracle Hill Road in Pickens, holds its revival through Dec. 10. Weekday services are at 7 p.m. Evangelist Mitchell Looper is the speaker and music director. Call 864-238-1845 for more information.
Ongoing events
• Emmanuel Lutheran Church of Easley, 101 E. 1st Ave. in Easley, holds Bible Study from 5:30 p.m. to 7:30 p.m. each Monday.
• First Assembly of God, 810 Saco Lowell Road in Easley, has a food pantry. Call the church at 864-859-2652 for more information.
The Easley Progress and The Pickens Sentinel publish notices of local interest from area churches on a space available basis. Items can be submitted in writing to P.O. Box 709, Easley, S.C. 29641; in person at 714 S. Pendleton St., Suite D; via fax to 864-855-6825; or via email at [email protected] Items can include revivals, special speakers, musical groups, bake sales, etc. Call 864-855-0355 for more information.
---
8:48 pm |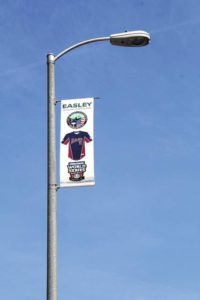 12:05 pm |
12:05 pm |
comments powered by

Disqus