NEWBERRY — The National Highway Traffic Safety Administration released its annual report on traffic fatalities for 2014 last November with promising news: For only the second time, the number of drunk driving deaths in America dropped below 10,000 in 2014.
According to NHTSA, 9,967 people were killed in alcohol-related crashes in 2014, down from 10,076 in 2013. The only other time the number of drunk driving deaths dropped below 10,000 was in 2011.
While the drop in overall fatalities is welcome news, we still have a long way to go to create a future of No More Victims. When NHTSA released its annual report, it warned that early indications show drunk driving fatalities are on the rise in 2015. The data for 2015 will be released at the end of 2016.
MADD launched the Campaign to Eliminate Drunk Driving in 2006 as a blueprint to end this crime. The three-pronged approach:
• Supports high-visibility law enforcement such as sobriety checkpoints
• Advocates for all-ignition interlock laws for in all 50 states
• Champions the adoption of advanced alcohol detecting technology, as an optional factory-installed safety feature in new vehicles — a program called Driver Alcohol Detection for Safety System (DADSS).
Since the campaign began, drunk driving deaths have dropped 26 percent. MADD continues to support law enforcement heroes, and DADSS just received funding assurances from Congress through 2020.
MADD also applauds the 26 states that have passed all-offender ignition interlock laws. Arizona, which passed its law in 2007, has reduced drunk driving fatalities by 50 percent. Other states have experienced a 30 to 40 percent reduction.
This year, MADD is calling on the 24 states that don't have an all-offender ignition interlock law to take action to protect their residents and visitors. South Carolina is among those states. MADD's tagline says it all — No More Victims.
Founded by a mother whose daughter was killed by a drunk driver, Mothers Against Drunk Driving (MADD) is the nation's largest nonprofit working to protect families from drunk driving and underage drinking.
With the help of those who want a safer future, MADD's Campaign to Eliminate Drunk Driving will end this danger on America's roads. PowerTalk 21 is the national day for parents to talk with their kids about alcohol, using the proven strategies of Power of Parents to reduce the risk of underage drinking.
And as one of the largest victim services organizations in the U.S., MADD also supports drunk and drugged driving victims and survivors at no charge, serving one person every 8.6 minutes through local MADD victim advocates and at 1-877-MADD-HELP.
Learn more by calling 1-877-ASK-MADD or at www.madd.org.
---
8:48 pm |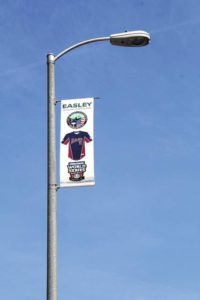 12:05 pm |
12:05 pm |
comments powered by

Disqus