The issue over coal ash in Pickens County, although a heated one, has yet to be decided. Based on several perspectives, it could be a thorn in the side of the community for some time to come, depending on how things play out. But there are questions to consider before a judge or piece of legislation is rendered on how this turn of events came about and why the issue is still hanging on.
MRR Pickens LLC purchased the tract of land in 2007, deeded a large piece back to county government, and then did nothing. They eventually cited the economic downturn of 2008 as the reason development had not begun on what was a Class 2 landfill, specifically for construction and demolition refuse.
But based on minutes of the Pickens County Planning Commission, the permit was revisited and held up following a meeting with members of MRR's management, including a Letter of Intent issued to the county by MRR.
In these discussions, it was stated by MRR that 60 acres of the landfill would have a liner installed, based on a permit issued by the Department of Health and Environmental Control (DHEC), a liner associated with the disposal of coal ash. One year later, January 2016, the commission revoked the permits issued to MRR.
During this time MRR also applied to DHEC to increase the yearly amount of refuse from 20,000 tons to 70,500 tons per year.
Was no one paying attention?
There is no way at this point to know whether MRR has attempted to pull a fast one and backdoor their way into a coal ash disposal facility but it begs the question of who knew what and when? And now that the issue has come to a head, what is to be done?
The judicial hearing, initiated by MRR, could play out several ways. One, MRR could be forced to refrain from dumping coal ash. Two, MRR, based on the legislation on the books and the classification of landfills, could be well within its rights to conduct business.
Or three, there could be no decision on Feb. 19 from the judge hearing the case, pushing it out until a later date..
According to court documents, MRR has spent some $3.9 million in development and, should the county's revocation of their permits be found to be a violation, stands to lose a projected $25 million in profits.
A bad day in court and the county could be fighting this one for quite some time and it could get very expensive as environmental attorneys are specialists and don't come cheap.
MRR, according to a statement issued by the delegation from Pickens County, is willing to negotiate a price to sell the property back to Pickens County, but county government has not considered negotiating to buy back the property and does not appear willing to do so.
Why not? If this solves the problem for residents, oters in this county, who are without doubt opposed to coal ash, why would you not entertain the idea of finding out what the asking price is? In the end, it might be cheaper than fighting an extended lawsuit, and if unsuccessful, being on the hook for upwards of $30 million.
What the issue ultimately comes down to is whether MRR had a legal right to move forward, if the county violated those rights, and what exposure Pickens County residents will have, not only to coal ash but to monetary damages should MRR come out on the winning side.
If the county wins, end of story, crisis averted.
This isn't about whether the county could use the land, if MRR lied, if DHEC overstepped its bounds, or even if council is unwilling to negotiate. Ultimately it's about what the people in this county want, or in this case do NOT want, and that is MRR disposing coal ash within their borders.
Is it worth leaving up to a court and possibly a lengthy costly suit?
In the end, the people who live here don't care what happened or who is to blame. Ultimately the voters and residents of Pickens County just want it finished, without fingerpointing, without fighting over blame, and most importantly, without coal ash.
---
8:48 pm |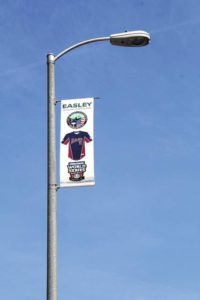 12:05 pm |
12:05 pm |
comments powered by

Disqus