COLUMBIA — The bill introduced by Sen. Larry Martin concerning the disposal of coal ash in South Carolina has been moving right along in Columbia and could be nearing completion in the next two weeks.
"The bill was passed out of the Judiciary Committee yesterday (Feb. 16) and the utility companies in the state this affects worked closely with us on it to help iron out some reservations in the way it was written, companies such as SCANA and Duke Energy, and they have all agreed to use Class 3 landfills for coal ash," Martin said. "Farmers across the state had some reservations as well because of the natural components in fertilizer and how that would be addressed, because not all coal ash is created equally. This was addressed and now the bill is moving forward quickly."
The bill is the result of the controversy surrounding the creation of a landfill in Pickens County designed to accept and hold coal ash, a toxic byproduct in the production of energy. But while the bill came into existence over the issue in Pickens County, its reach would be much farther.
"This would address the immediate concerns in Pickens County but it will also prevent some problems in the future," Martin said. "With the environmentalists, utilities, and farmers all on board this could go rather quickly."
The bill is designed to change the classification of landfills approved for the disposal and storage of coal ash from a Class 2 to a Class 3 with the approved Environmental Protection Agency (EPA) liner included. According to Martin, the bill could be signed into law rather quickly.
A second and third reading are still to be held in the Senate before going to the Governor's Office for a signature to be placed into law.
"It's entirely possible this could be signed into law next week, or at the very least completed and at the Governor's Office," Martin said. "It's a little surprising a bill of this magnitude has gone this quickly but I think that speaks to how important it is and the need for it."
The bill has a sunset provision of five years included, which means it must be voted on once again when the five year window is approaching expiration to remain in effect. Martin explained this was important for this issue as the science and knowledge are still relatively new and will most likely change in the next three to five years.
Martin
Reach D. C. Moody at 864-855-0355.
---
8:48 pm |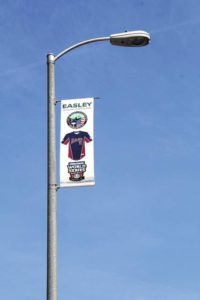 12:05 pm |
12:05 pm |
comments powered by

Disqus