EASLEY — Two of the four men charged with the shooting death of a teenager last week at a local bowling alley took the opportunity to tout their social media to television crews during an arraignment held Feb. 20.
Jaymari Trayvon Fair, 18, of 129 Wickersham Way in Easley; Dennis Ezell Gibbs, 19, of 401 N. A St., Easley; Albert Lavern Taylor, 22, of 101 Wallace Drive in Easley; and a 15-year old juvenile were arraigned on charges of murder, assault and battery, and possession of a firearm during the commission of a violent crime.
Bond was denied on all four.
When Gibbs and Taylor were escorted into the courtroom, the two spoke to television cameras, inviting others to follow them on social media.
Gibbs stated: "What's up, ya'll. You can follow me on twitter." Taylor followed Gibbs' statement with: "Follow me on Instagram … Snapchat."
Kejuan Brown, 17, was shot and killed Feb. 17 at Tri-City Lanes in Easley after what Police Chief Tim Tollison said was a disagreement over social media that prompted the five to gather at the bowling alley to "settle the score." Brown was shot in the chest during an altercation and died.
The suspects fled in their vehicle, which witnesses related to law enforcement. The vehicle was spotted at the Spinx station on S.C. 183 and the suspects were apprehended.
Fair was out on bond for attempted murder at the time of the incident. All four will remain in the Pickens County Detention Center until trial.
Fair
Gibbs
Taylor
Reach D. C. Moody at 864-855-0355.
---
8:48 pm |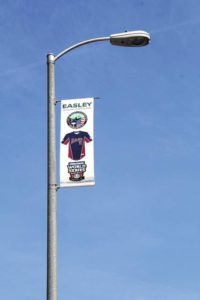 12:05 pm |
12:05 pm |
comments powered by

Disqus