EASLEY — Kody Valentine is like every other 3-year-old, except he is fighting neuroblastoma, a form of cancer that has all kinds of hefty costs associated.
The employees of Hendrick Honda of Easley are doing what they can to alleviate some of those costs.
The effort being put forth by friends and co-workers of Kody's dad, Justin Valentine, was to roll up their sleeves and donate a pint of blood in Kody's name on March 11.
Many may not know, but blood transfusions are not free and can become quite costly. By donating for Kody, those costs are offset, alleviating some of the financial cost of treatment.
Not only that, a single donation could save as many as three lives as the product is divided into platelets, plasma and whole blood, and can be distributed to up to three different individuals.
"I don't have words to say how I feel right now. I don't know of any other workplace like this one," Justin Valentine said during the drive. "I just don't know of many places that go this far to help their employees, but not just that. I don't know of many places where the customers come out to help as well. I can't thank these guys enough for donating or stopping by to show their support. Thank you."
Valentine is a member of the service department, which came out in full force for the blood drive.
Kody is presently going through treatments and although sluggish from the exhaustion created by chemo treatments, did get to enjoy a day of fishing this past week.
Employees, friends and customers of Hendrick Honda of Easley came out March 11 to support one of its own during a blood drive held to benefit Kody Valentine, son of Hendrick employee Justin Valentine. Kody is 3 and is undergoing chemo for cancer. The blood drive was held in his honor and to alleviate costs to the family.
Reach D. C. Moody at 864-855-0355.
---
8:48 pm |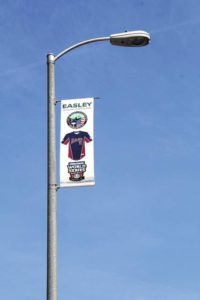 12:05 pm |
12:05 pm |
comments powered by

Disqus