Vance Bailey Memorial 5K
When: 9 a.m. April 9
Where: Old Liberty High School stadium on West Main Street
Cost: $25 for adults, $10 for ages 7 to 12, free for children under 6
LIBERTY — Vance Bailey was never one to shy away from an opportunity to help someone. Although his life was tragically cut short in the winter of 2013, Vance is still helping people — thanks to the Vance Bailey Memorial 5K.
"We wanted to do something to keep Vance's memory alive," said Ann Bailey, Vance's mother. "He was the kind of guy who never met a stranger. People went to him with their problems and he always wanted to make people feel better. He loved life, his family and his country."
Vance was serving in the Air Force when he was deployed to Afghanistan. He remained in the armed forces until left the service in the fall of 2012. The following January, he was killed.
"We don't really know what happened," Bailey said. "He was driving home and ran off the road. It was a rainy, foggy night and he was walking down the road when he was hit by a car. Two more cars ran over over him. I don't know. It was dark and foggy, the other drivers couldn't see him. I don't know why he didn't call someone."
Bailey said a traumatic brain injury sustained a couple of years prior could have contributed to the events that led to Vance's death.
"Ten days before he was killed, Vance rededicated his life to God and was re-baptized," said Bailey. "That gives me comfort."
Bailey also said she attends support groups for parents who have lost children.
"That's kind of where we came up with the idea. I met other parents who had established charities or foundations in their children's names. But I wasn't ready to do that for a long while. But now, now's the time," she said.
"Vance was an athlete," she added. "He played football, baseball, basketball and ran track. He coached a baseball team and tried golf, snow skiing — you name it. If it was something active, he wanted to be a part of it. We are using the 5K to raise money to help send an athlete from his alma mater, an athlete from Liberty High School, to college."
The Vance Bailey Memorial 5K will take place April 9 at the old Liberty High School stadium on West Main Street beginning at 9 a.m. Registration fees are $25 for adults and $10 for youth ages 7 to 12. Children 6 and under can participate for free.
Proceeds will go to the Vance Bailey Memorial Scholarship fund.
"If you lose a child, the one thing that you fear is that they'll be forgotten," said Bailey. "This is just our way of keeping his memory alive."
Vance Bailey, a graduate of Liberty High School, was the kind of person who would help anyone. After his tragic death in 2013, his family created the Vance Bailey Memorial 5K, set for its inaugural run on April 9. Proceeds from the event will be used to help send a student athlete from Liberty High School to college.
Reach Kasie Strickland at 864-855-0355.
---
8:48 pm |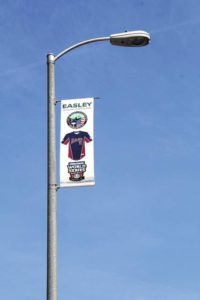 12:05 pm |
12:05 pm |
comments powered by

Disqus